Curriculum KEYS: Values, Horizons, Equity, World, Love

Subject

Intent

Implementation

Impact

Reading

Our reading curriculum is driven by a desire to improve all pupil outcomes in reading and phonics to create life-long lovers of, and learners from, reading. The reading curriculum is designed to equip our children with the skills and knowledge to make sense of, and contribute to, the diverse world around them, developing global citizens. We will continue to raise profile of reading in the school and wider community to ensure it sits at the heart of learning. Accurate assessment of phonics and reading across the school ensures that pupils are challenged and supported according to their individual needs.

Reading is timetabled daily with whole class reading lessons providing challenge and scaffolds to ensure every pupil meets their potential as a reader. Vocabulary explorations ensure an uplevelling of all children. Skills are developed through peer discussion, individual thinking, teacher modelling and independent application activities. Texts are pitched at a level to challenge, range in type and source to prepare children for their future at college, university or work where reading of articles can supersede novels. Children work in mixed ability pairings to further challenge and scaffold.

Progressively challenging class reader texts are read aloud by an adult every day.

The lowest 10% of readers in each year group are heard to read by an adult daily, the lowest 11-20%, at least 3 times weekly to close specific gaps and build confidence and fluency.

Fluid phonics grouping ensures all pupils are supported and challenged appropriately

A school wide reading environment provides children with the space and motivation to succeed as a reader. Parents and reading buddies provide additional reading experiences within school with the school and community library giving quiet reading and independent text choice opportunities.

Children are inspired by adults, peers and visitors to the school during their reading journeys.

Children can articulate what skills they are learning and how they are progressing as a reader.

Accurate assessment enables teachers to support and challenge every child to reach their full potential.

The impact of the reading curriculum is evidenced in many ways. Foremost, through the children themselves, listening to them read and answering questions about a text. The impact will be evident from fluent reader who can confidently discuss the text read. In addition, book looks and learning walks will provide evidence that children are engaged in their learning and excited about their reading.

Children can articulate what skills they are learning and how they have progressed as a reader. They will be able to share a love of texts and discuss class readers, the characters and plots. Children will be able to comment on which authors they enjoy reading.

Learning walks show lessons following the reading overview, children clear in the learning intention and work in books shows independent application of skills with high expectations clear.
Subject

Subject leader

Subject implementation / curriculum design

How taught

How assessed (what's the impact?)

Reading

Leanne Warren

A Whole class reading structure focusing on core reading skills where every pupil is able succeed. Each lesson provides vocabulary and retrieval practice with an additional skill focus; inference, prediction, explanation, summarising and sequencing. Two lessons also have a fluency focus to support better comprehension. Pupils are provided with the opportunity for peer discussion, individual thinking time and a solo task where full written answers and required. To ensure success and challenge, children sit in mixed ability pairs, are given scaffolds in the form of sentence stems and modelling along with a challenge question to promote higher level thinking. An EDI text is included for a minimum of one session each term. Foundation subjects are also linked across each term (Science one week every term, the remaining weeks shared between all other foundation subjects). Varied text types are also organised across the term to ensure full coverage with two weeks of Non-fiction (which can be information texts, websites or standard non-fiction books), two weeks of fiction (split into picture books and novels) and two weeks of poetry (one for analysing texts and one for learning and reciting).

Lowest 10% of readers in each year group heard daily

Next lowest 11-20% in each year group heard 3x per week

Minimum of 4 x whole class reading lessons weekly in KS1 and KS2 focused on key skills of fluency, retrieval, vocabulary, inference, predictions and explanation.

Reception – Daily shared story time where vocabulary, inference and prediction questions are discussed

KS1 - Phonics reading levels, fluency and comprehension skill level through questioning. Words read correct per minute

KS2 (and those on AR from KS1) – Accelerated reader Scaled Scored in conjunction with fluency and comprehension skill level though questioning. Words read correct per minute

Reception – assessed through Read-Write Inc phonics assessments and book banding. EYFS curriculum statements for reading reviewed at least three times per year in-line with school developed "on-track" statements towards the ELG.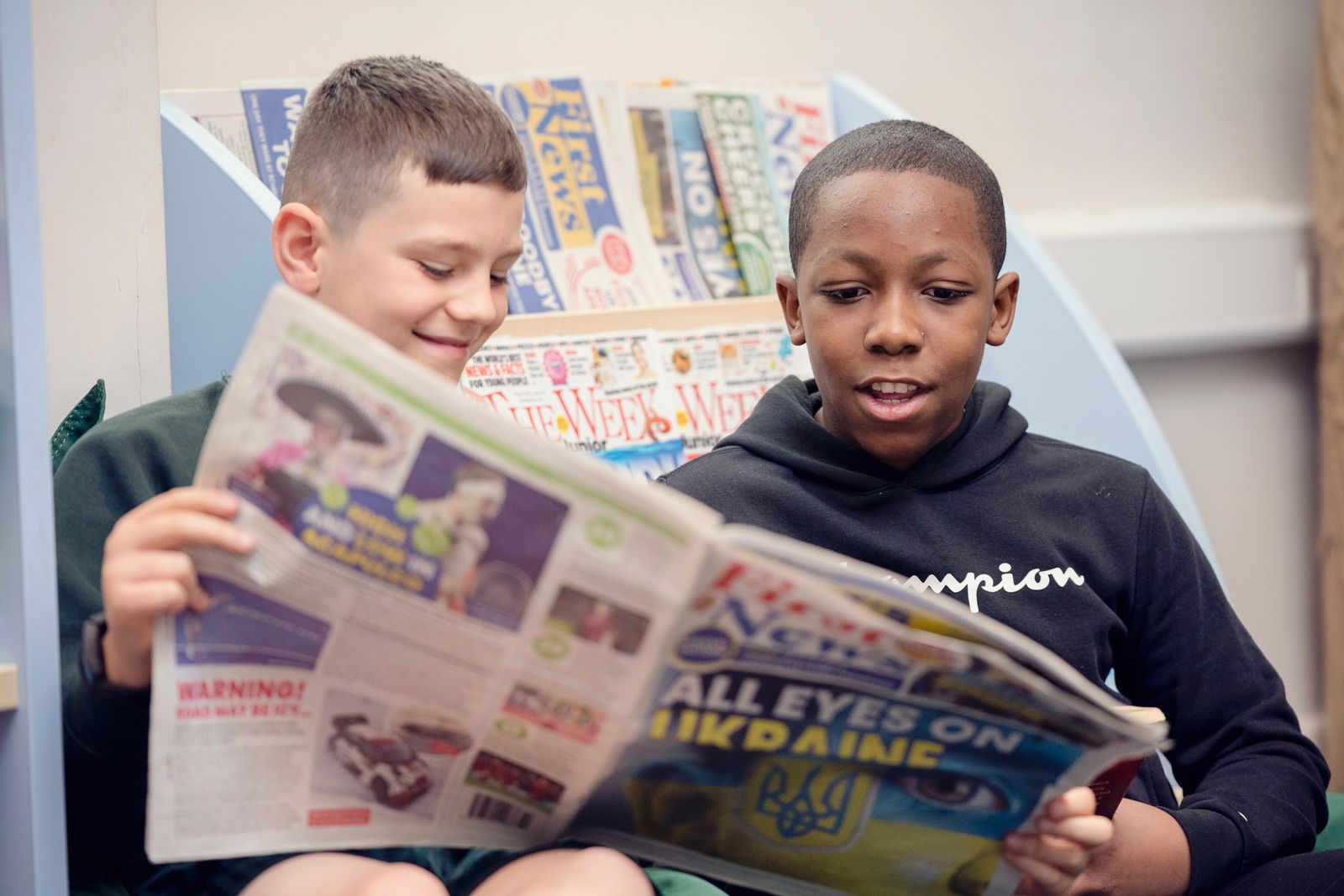 curriculumreading6-large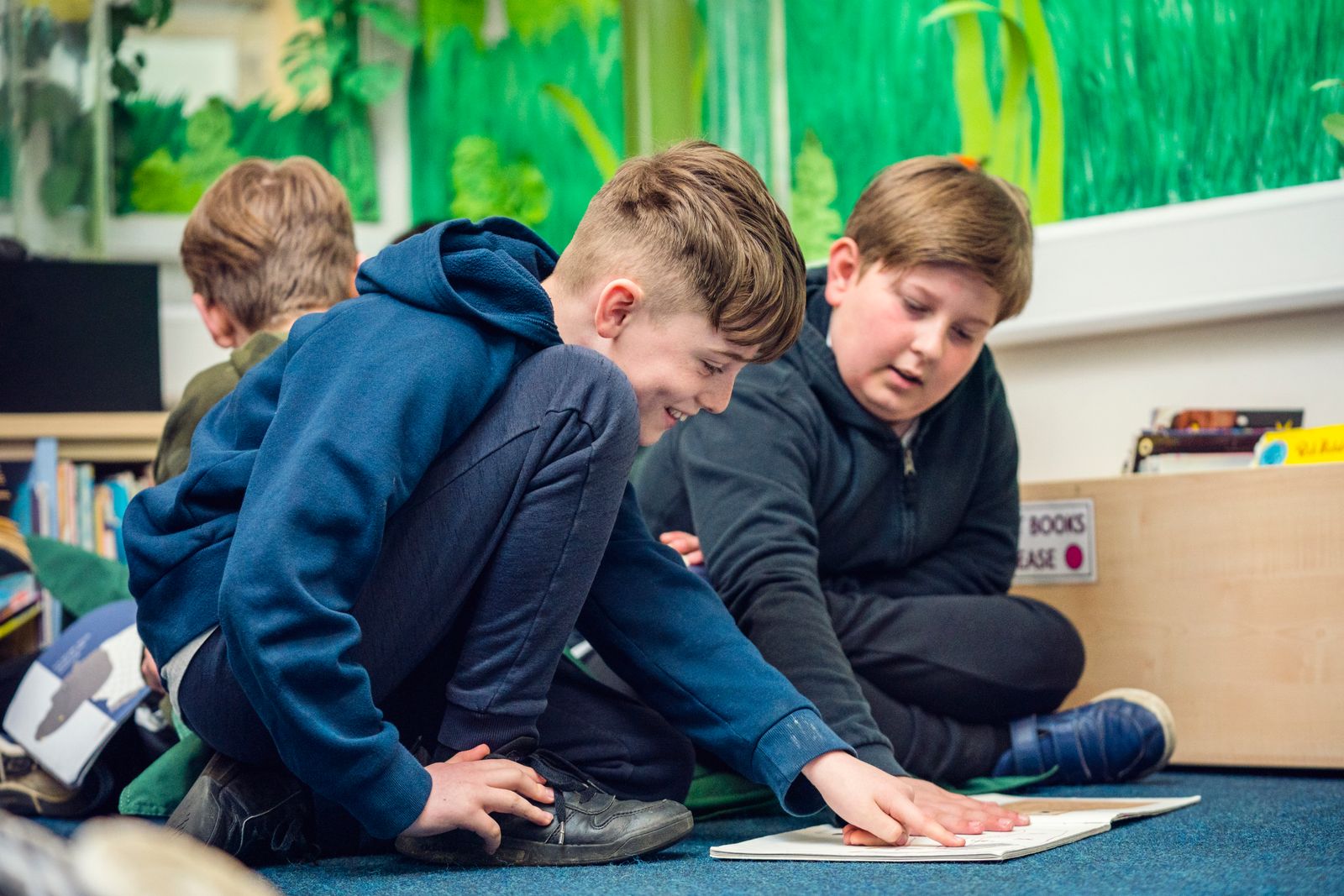 curriculumreading3-large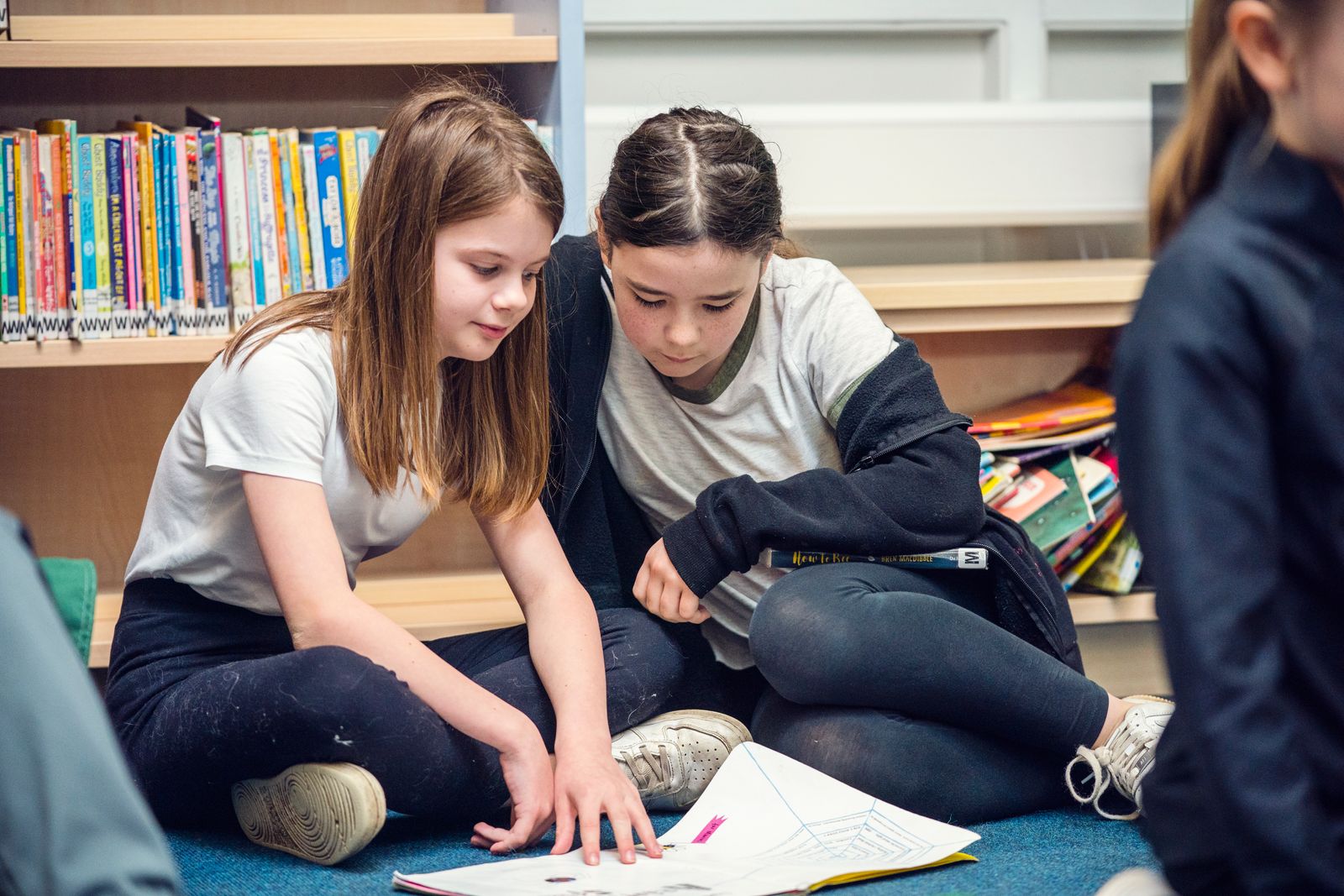 curriculumreading1-large