We are extremely lucky to have a thriving PTA, a "Friends of the School" Association which organises many social and fund-raising activities throughout the year. We hope all parents will support their efforts to provide extra equipment for the use of all the children. The AGM is held in September/October and all parents are most welcome.
Most recent news...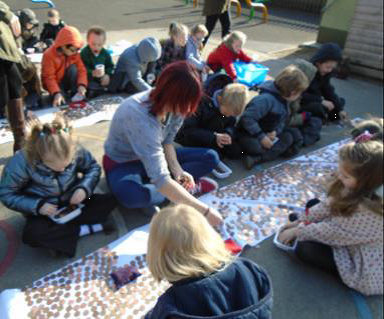 Our famous 2p trail has now been running for 18 years and is still going strong. The weather was kind to us again this year enabling us to do the trail outside.This year's total was a fantastic £875.06 Please get busy saving all your 2ps again throughout the year and ready for next March. Panda class won the prized trophy for being able to lay out the longest trail. Who will win it next?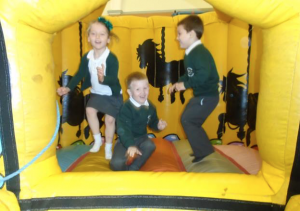 Our sponsored bounce in October raised over £2100 for school funds. Further fundraising over the Christmas period is helping the school to update resources used by the children in their learning.