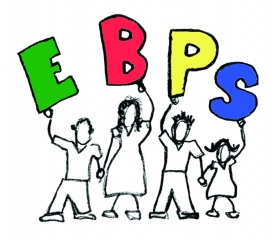 Term three is drawing to a close and although, counting the number of weeks since the last school holiday, it has been a short term it certainly does not feel that way. Children and adults alike have been affected by the various seasonal illnesses that seem to have been even more prevalent this year but, despite all the interruptions, we have still crammed so much in!
There have been not one, but three discos organised for the various year groups by the PTA. These have been well attended and very much enjoyed thanks to the excellent DJs who trade as 'explosive sounds'. Children danced to set moves, including the Macarena, and joined in fun games and competitions such as air guitar and limbo dancing.
---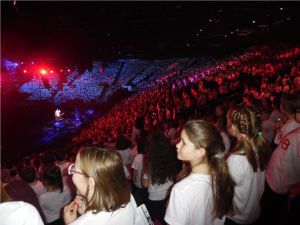 We haven't only danced a lot, we have also had lots of fun singing. Our key stage two choir took part in Young Voices at Birmingham's Genting Arena where they joined over six thousand other children. They had a long and exhausting day arriving back at school at 11pm but they have such wonderful memories of this very special experience.
"The songs were so moving, it made me so excited!" said James in Year 5
"Once the lights were turned off everything looked so amazing, it took my breath away" exclaimed Lucy in Year 6 and Sophie, also in Year 6, commented "The atmosphere was buzzing and the experience was made even better being surrounded by my friends".
---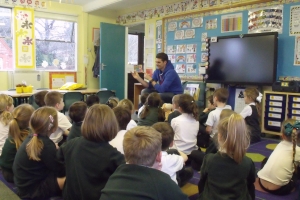 Parent engagement has been high on our agenda again this term and activities have ranged from invites to assemblies for Pine, Crocus and Tulip classes to share their learning, our curriculum in action session linked to maths calculations, and reading with children during our 'Blokes with Books at Barton' event. We were very pleased that Dad's and Grandad's gave their time to read to the children. It was certainly a two way process and thoroughly enjoyed by all. We also launched our new parent forum with parent representatives from Reception to Year 6. The meeting was very positive with a focus on ensuring that the new Primary School Homework Policy meets the needs of school and home.
---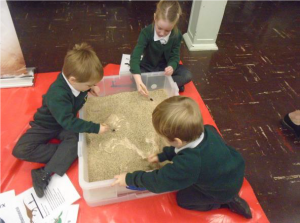 We have welcomed some unusual visitors to our school this term too and all have really impacted on engagement in learning! On Friday 12th January, the children in EYFS had a visit from a dinosaur expert. The children went on their own dino dig, using tools to discover fossils buried in sand.
The children learnt the difference between a carnivore and a herbivore and found out about lots of different dinosaurs. They all had a fantastic time learning new information which the children were keen to draw and write about back in the classroom.
---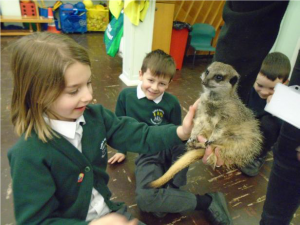 In the same week children in key stage one had a fantastic time meeting African animals. This was to excite and immerse them into their learning about 'Meerkat Mail' and the children definitely were excited! They saw a wide variety of animals, learnt a lot of facts and even got to hold or stroke some of the animals. Lots of the children overcame their fears and agreed that it was an experience they will never forget.
"I really liked looking at all of the different animals. I am proud of myself for touching all of them!" was just one example of what the children said.
So, as you can see, it has been a fun packed and exciting start to 2018. Spring is just around the corner and we can't wait to see what the children, and teachers, get up to in term 4.