This is my first article as the newly appointed Head Teacher of Earls Barton Primary school and I would like very much to take this opportunity to introduce myself to you. My name is David Ribbins and I worked for many years in Leicestershire schools in a variety of roles before starting work in Northamptonshire some fourteen years ago. In this time I have had the pleasure of working with some wonderful children, colleagues, parents and governors.
I have been made to feel very welcome since joining the school and I would like to pass on my thanks to all concerned. It is obvious that Earls Barton Primary school is a caring and supportive school staffed by a very dedicated team. We have some new children and staff joining us this year and they have all settled in well. Many have commented on how welcome they have been made to feel, which is wonderful. One of the many aspects that attracted me to Earls Barton Primary school is its involvement with the community. This is something that I am keen to support over the coming terms.
It is evident that many of our children have been active during the summer holiday and I am particularly pleased that 116 of them signed up for the Summer Reading Challenge, organised by the library. I notice that there is a craft morning at the library between 10:00 – 12:00 on the 14th September for the children to celebrate the amazing success of the challenge.
We have already held a parents information morning for our Year 3 and 4 parents which was well attended. There are also information sessions booked for parents of Year 5 and 6 children (Wednesday 18th September at 9:15) and for Years 1 and 2 (Tuesday 24th September at 9:15). Parents of children attending Early Years are invited to attend a phonics and handwriting information session at 6:00 on Wednesday 25th September.
Whilst we have just started the new year the school calendar is already filling rapidly with a variety of events, trips and activities and I look forward to sharing our news with you in future articles.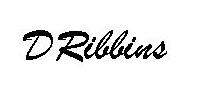 Head Teacher
Earls Barton Primary School