Our children continue to work really hard in lessons and it has been wonderful to see so many of them having so much success and see so many enjoying their studies! Indeed I was delighted to be part of my first Bartonian awards ceremony which took place just before the half term break. It is a wonderful tradition that really celebrates the achievements of our children. It was lovely to see the parents sharing this special moment with the children.
Staff at Earls Barton Primary School continue to work alongside colleagues from Cogenhoe Primary school to share good practice in the teaching of writing and I was pleased to meet with Mr. Burkitt Head Teacher of Wollaston School. I look forward developing strong links between our schools for the benefit of our children.
Since my last article we have held our annual School Council elections. Congratulations to all those who took part and many thanks to staff and Governors who made this such a special event. It certainly promoted the themes of democracy in good time for the forthcoming general election!
Children in Years 3 and 4 benefited from visits from the Ministry of Chocolate who visited our school. This was informative and helped the children to produce some lovely descriptive writing.
Year 3 and 4 footballers came 3rd in a recent tournament and have qualified for the next round which will take place later in the year. Some of Year 5 and 6 footballers attended a separate tournament organised by Pacesetter Sports at Benham Sports Centre. The boys won all four group matches and went on to win the final 3–1! Well done to all involved!
Eight Key Stage 2 children took part in a badminton festival recently and they performed superbly. They displayed a positive sporting attitude and were awarded an honesty badge for being trusted with the scoring system. They encouraged each other, showed great perseverance and did the school proud.
At the time of writing we are planning how we celebrate and promote this years 'Children In Need' event. All of our children (and staff!) will be invited to wear something spotty for Pudsey and I know we will have lots of fun as well as raising lots of money for this wonderful cause.
I was really impressed with the work the children have been doing as part of our 'Black History Month' and there is a stunning display of some of this in our Key Stage 2 building. Children have had the opportunity to find out more about inspirational people like Jessie Owens, Walter Tull and Mary Seacole.
We are looking forward to a visit from Rebecca Halworth a reporter from ITV who is coming to report on our Wheelchair Rugby sessions run by Northampton Saints. I am sure she will see our children enjoying this dynamic and exciting sport. Staying with rugby, it was great to see some of our children being given a signed Saints shirt on the pitch at Franklin Gardens. Children were really pleased to welcome Saints player Reece Marshall to EBPS. The children asked some interesting questions and certainly got an insight into the life of a professional sportsman.
I had a very positive meeting with the members of our PTA. The team continue to work hard to raise additional funds for our children. Some of this fund raising comes from organised events like the Sponsored Bounce which took place earlier this term. The PTA have raised significant amounts of money, some of which will go towards upgrading the IT across the school. This will enable our teaching staff to use more reliable and current hardware and software. I hope you will be able to attend the PTA's Christmas Fayre which will be held between 12:00 – 4:00 in the Working Men's Club on Saturday 23rd November. If you would like to join this friendly team please contact the school office.
A group of Year 5 and 6 children recently took part in an athletics event at Manor Sports College in Raunds. The children represented the school well and we were very proud of their efforts and successes.
As we are fast approaching winter and the darker mornings and evenings, we have reminded the children and parents to think carefully about safety whilst walking or driving to and from school. There are a number of really good web sites that give sound advice and these can be accessed below:
https://www.fia.com/news/stay-bright-campaign-puts-kids-drivers-seat
https://www.scotland.police.uk/keep-safe/road-safety/children
https://www.theaa.com/driving-advice/seasonal/winter
Year 4 Thistle class presented a wonderful assembly to children and parents celebrating their learning from across the curriculum. A number of parents told me how pleased they were to see such a broad and varied range of subjects being taught.
We are busy planning how we will remember and commemorate armistice day. Our Year 2 children will visit the war memorial in the village and will observe a minutes silence whilst the rest of the school do so in school. We also plan to create a large display comprised of individual poppies that the children will make. I look forward to sharing the results of this with you.
I thoroughly enjoyed meeting with Steve Watkins from 'Barton Today' magazine. We spoke about the exciting '100 words' writing competition to celebrate the 100th edition of the magazine. I'm sure many of our children will take part as I know many of our children are fabulous writers!
I am immensely grateful to the Co-Op Local Community Fund who have helped to raise a staggering £3259 for our children. Much of this will go towards providing new library books for the children.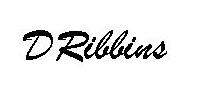 Head Teacher